SQAWebinar650: What's Our Job When the Machines Do Testing? #SQAWebinars20Nov2018 #sealights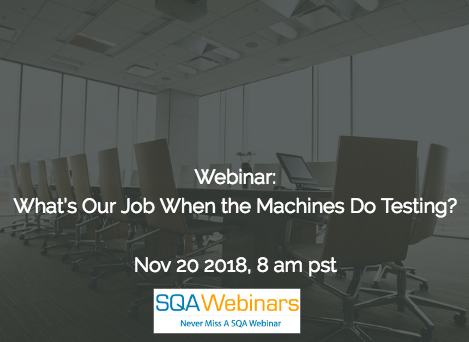 When: November 20 2018, 8 am PST
What You Gain:
New opportunities for the application of AI across the engineering and testing landscape and the new role of the QA manager in this emerging market
Popular current test cases of integrating ML in testing activities
The best practices in implementing current ML technologies in test engineering and IT operations
Q&A
Who Should Attend?
Test Engineers- Yes
Test Architects- Yes
Mobile/Automation Engineers- Yes
QA Managers- Yes
QA Directors- Yes
VP QA- Yes
CTO- Yes
Anyone who has curiosity to know about SQA/Testing Automation
Sponsor(s):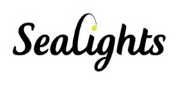 Dell EMC
Speaker(s):

Geoff Meyer
Webinar Details:

There's no doubt that Machine Learning (ML) has brought new test automation capabilities into software organizations.
Join Geoff Meyer, Test Architect at Dell EMC, as he explores industry-wide applications of analytics and ML in testing. Geoff will share an in-depth view into how this next generation of automation is being used by QA and Software Development Managers to optimize testing operations in today's workplace.