SQAWebinar646: Your Complete Continuous Testing Guide: How-To Series1 #SQAWebinars15Nov2018 #SmartBear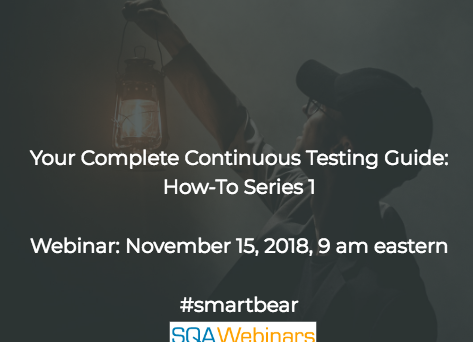 When: November 15 2018 and an alternate session on November 16 2018
What You Gain:
What continuous testing is and why it is important
Continuous Testing with BDD in your IDE
Continuous Testing with Living Documentation
Live demo of with SmartBear products tailored for Continuous Testing (Hiptest and TestLeft)
Q&A
Who Should Attend?
Test Engineers- Yes
Test Architects- Yes
Mobile/Automation Engineers- Yes
QA Managers- Yes
QA Directors- Yes
VP QA- Yes
CTO- Yes
Anyone who has curiosity to know about SQA/Testing Automation
Sponsor(s):  

Speaker(s):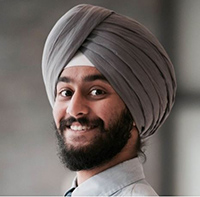 Param Chopra

Akshita Puram
Webinar Details:

How To Speed Up Your SDLC With Continuous Testing:
QA teams are rethinking their testing processes and tooling in order to move toward faster, more reliable, and higher-quality software development and delivery. The key to accomplishing this is by embracing a continuous future. Continuous testing is the foundation of a continuous delivery engine that has not only changed the way teams structure their workflows and systems, but also has also led to a mindset shift for the development, testing, and operations teams. Join SmartBear in a 3-part webinars series to learn how to build, execute, and optimize your continuous testing framework.
Teams can optimize benefits of a continuous engine by designing a continuous testing strategy that is in lock-step with their development strategy. To truly leverage continuous testing in an organization, test automation must exist throughout the SDLC.
Join Part 1 of our Continuous Testing How-To series to learn how to set up a continuous testing framework that incorporates stakeholders throughout the development cycle, including business analysts, developers, and QA engineers.
Part 2 and 3 will follow soon!