Why testing invests in your website success January, 17 2018 | 6 pm CET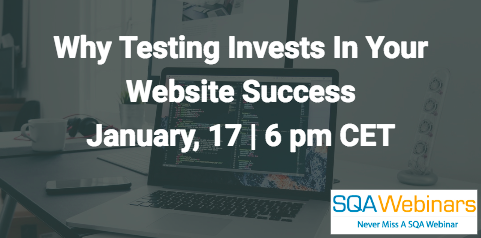 What You Get?
When to test a website?
What should be tested first – functionality, UI, security?
What data are required for proper testing?
What means are necessary for thorough testing?
What to do with test results?
Sponsor:
QATestLab Program Manager, Dana Zhezdrina